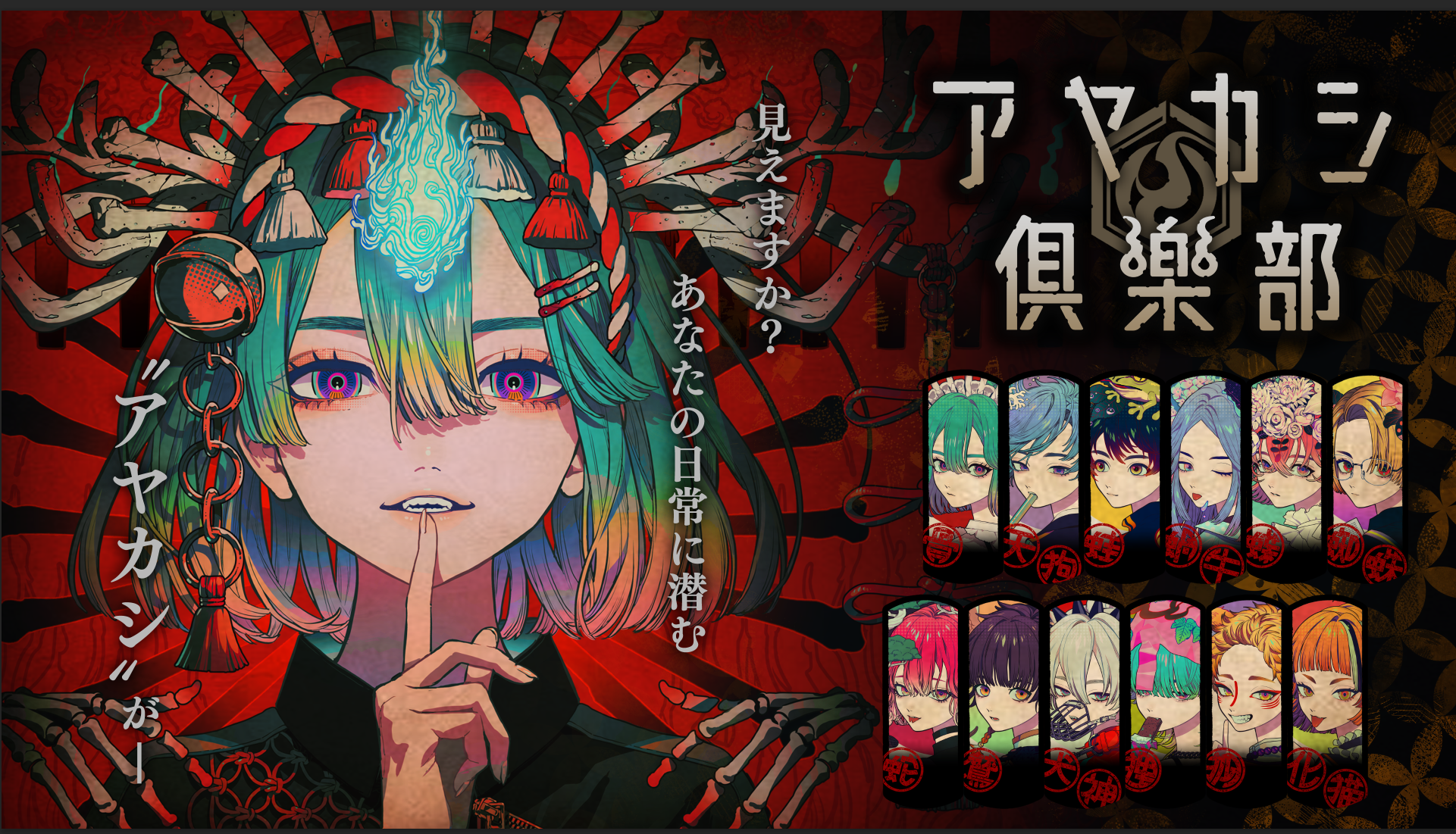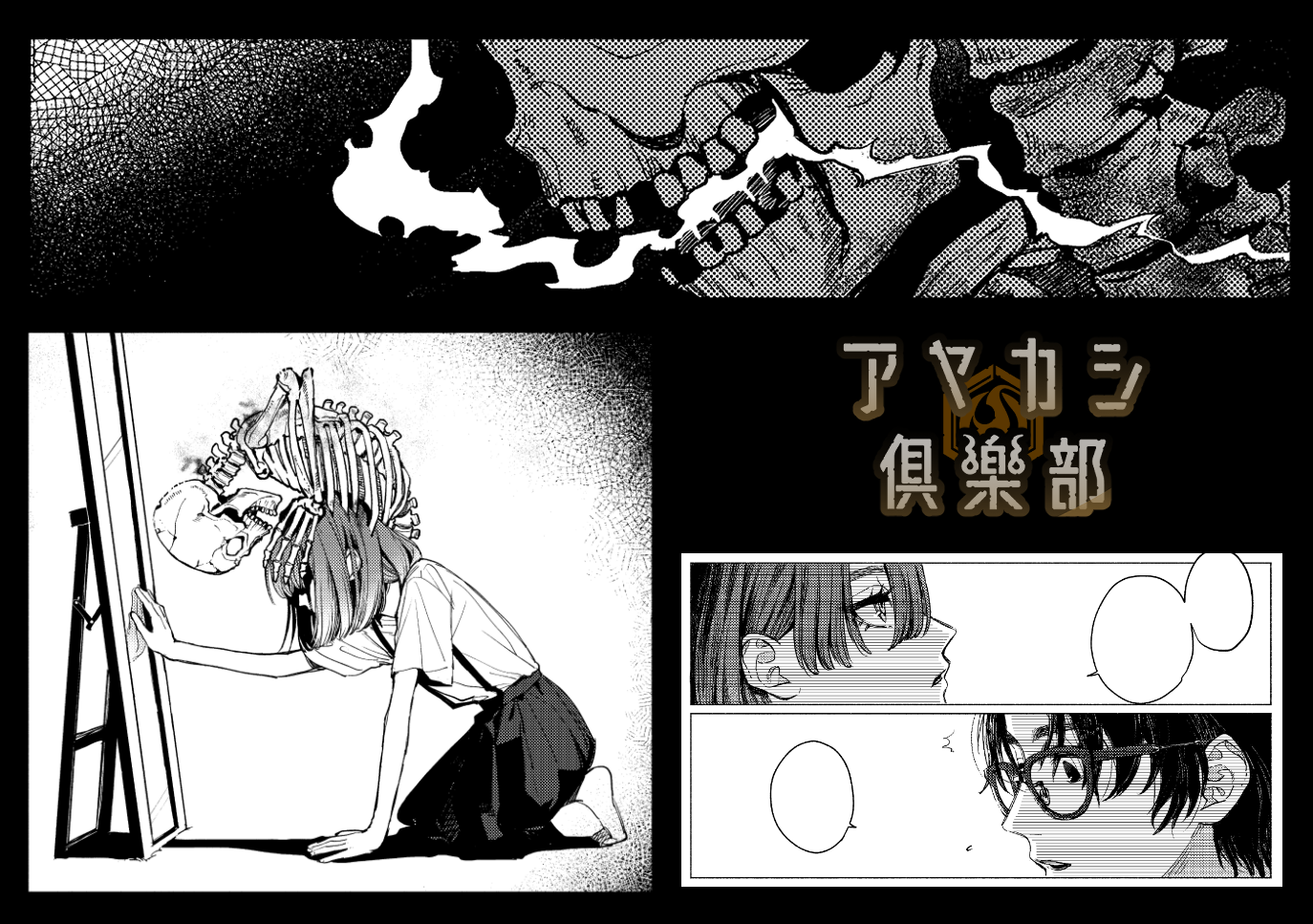 BIO |
秋赤音 AKIAKANE プロフィール
主にイラスト、キャラクターデザイン、グラフィックデザインを手がけ、他にも衣装デザインや動画制作と多岐に渡って活動。フランスでの個展開催、アートフェア東京出展など、美術分野にも活動の拠点の幅を広げる。
Painter and contemporary artist.Born in Tottori, Japan in 1990.
AKIAKANE
She mainly works on illustration, character design, and graphic design, and works in a wide variety of other fields, such as costume design and video production. She has expanded her activities into the field of art, such as holding a solo exhibition in France and exhibiting at "ART FAIR TOKYO".
Artwork description |
秋赤音氏が創り出す"アヤカシ倶楽部"の世界へ

"アヤカシ倶楽部"は、「豪傑奇術競(ごうけつきじゅつくらべ)」という江戸から明治時代に描かれた、歌舞伎や戯曲に登場する8人の奇術使いたちの浮世絵からインスピレーションを受けて生まれました。

秋赤音氏が創り出す"アヤカシ倶楽部"の世界観を、NFTを通じてより多くの方に楽しんでいただきながら、NFTでの企画やフィジカル展開、漫画の先行公開を行いつつ、秋赤音氏初となるアヤカシ倶楽部の限定装丁漫画化を行っていきます。
Into the world of "AYAKASHI CLUB" created by akiakane

"AYAKASHI CLUB" is a project designed to invite more people to the world created by akiakane through NFTs.

It includes events around NFTs and physical works and the advanced release of a manga. We will also release a limited-edition bound manga of AYAKASHI CLUB, the first of its kind by akiakane.